Electrum Holding is a Polish leading climate tech company. We provide technologies and solutions that aim to create a sustainable alternative energy system. Over the past 25 years, Electrum has successfully developed and implemented numerous RES and hybrid projects across the entire CEE region, delivering and servicing over 3 GW of sustainable green power.
We think comprehensively and offer creative technological solutions at every stage of the investment. With a strong accent put on industrial research and development, we provide end-to-end products complementing our executive capabilities.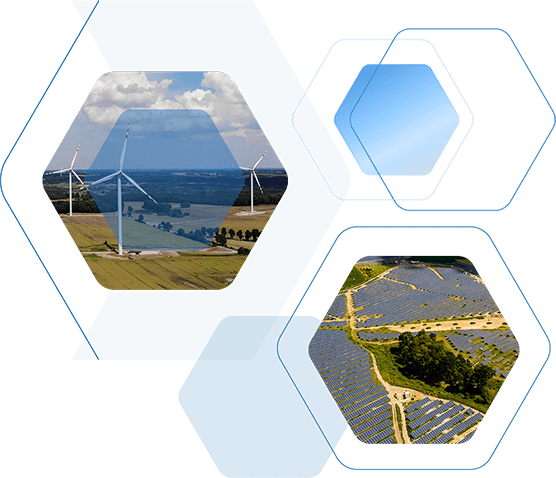 306 MWp
Photovoltaic Farms Wind farms Solar farms Energy storage Industrial facilities

Energy networks Life science Green hydrogen AI VPP WTE Energy islands
Our region needs energy infrastructure built with next generations in mind. That is why we implement our vision: creating sustainable energy of the future. It will provide green power from renewable sources in an environmentally friendly manner.
We believe that only technological maturity combined with respect for natural resources can bring to life an energy revolution. We change the environment through innovative services based on advanced technologies, expert's knowledge and out-of-the-box thinking.
Raising awareness and educating about climate and environmental changes are among the main goals of Electrum. As a leader of the energy transformation in Poland, we want to have a positive impact on the biosphere.
We create and implement pioneer business solutions in energy and information. Our main goal and mission is building an ALTERNATIVE ENERGY SYSTEM.
for the world we co-create
Our corporate responsibility extends far beyond the mission to make green, ethical energy accessible to all. We engage in actions that bring lasting changes also in the local community.