Electrum is a group built on expert knowledge and a constant need to expand competencies and take up challenges. Our values include credibility, consistency, willingness to develop and a sense of clearly defined direction. We are looking for talented people who share the our mission.
We appreciate the commitment, diligence, creativity and teamwork. Nobody can do on their own as much as a well-coordinated team of professionals and enthusiasts. Join us if these values resonate with you.
How does the recruitment
process look?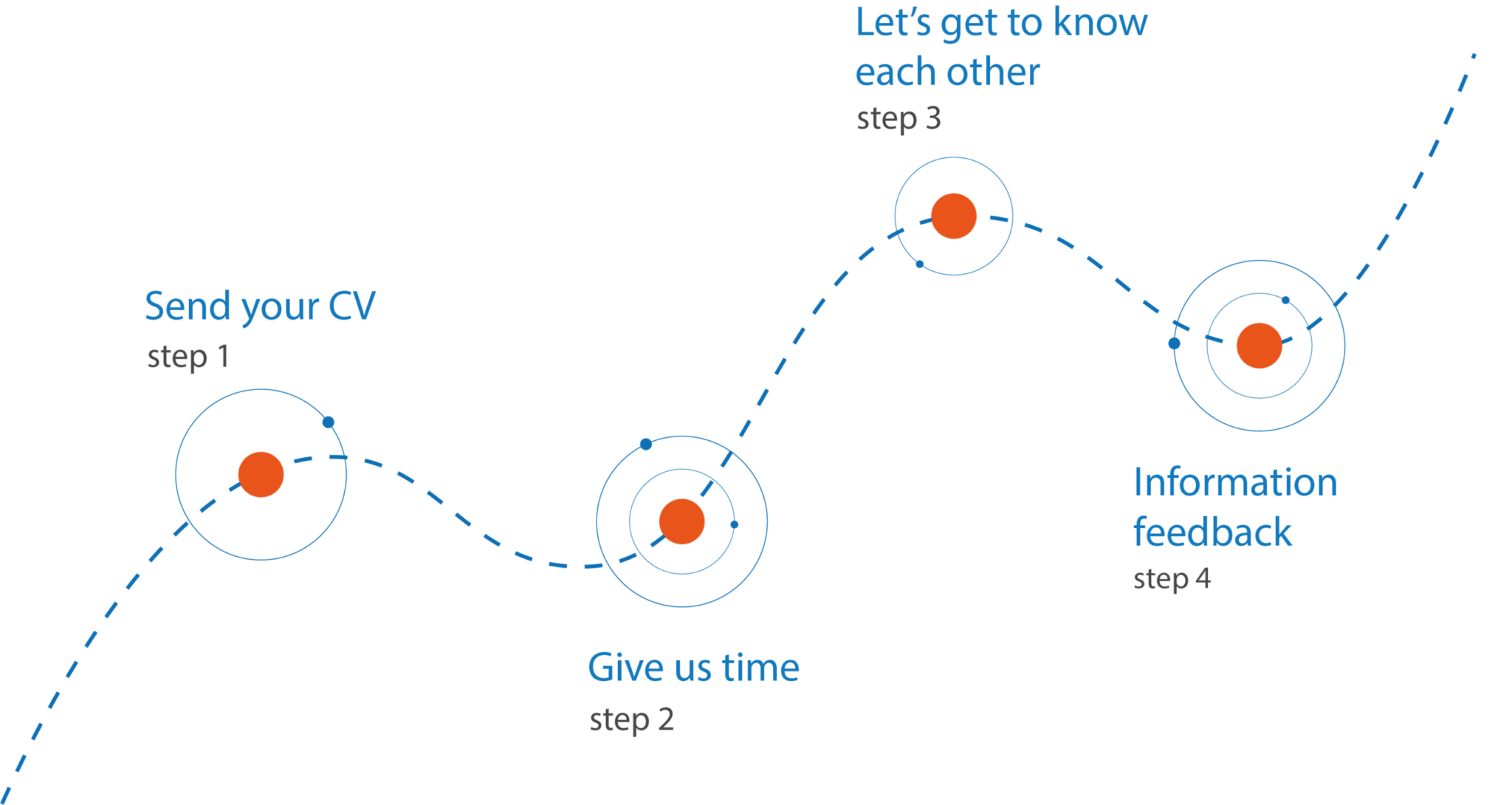 Step 1. Send your CV
Send your CV to praca@electrum.pl. Nothing easier!
Contact us and ask for current job offers – send an email to praca@electrum.pl and tell us a bit about your job experience. We will let you know if we have an offer
for you. If you are interested, send your CV.
Step 2. Give us time
We will get back to you as soon as possible. This stage usually lasts from 2 weeks to a month, and during the process, the HR department analyzes your documents.
We will keep you updated on the next steps in the recruitment process.
Step 3. Let's get to know each other! 
It is time we finally meet! Telephone or e-mail invitation to a meeting in our office is your next step towards Electrum. It can be one meeting with your immediate supervisor and HR department, or a series of meetings if recruitment for a given position requires it. If you live abroad, we can also meet on Skype.
Step 4. Feedback
Open communication with candidates is crucial to us. We are in touch with you at every stage of the process, and we also encourage you to contact us if you have any questions or doubts.
Open up to
thrive with Electrum.